As the long history of the grassroots struggle for social justice and decolonization intersects with the disparate harms posed by the climate crisis, the concept and urgency of energy justice begins to crystalize. Yet beyond the potential for disaster lies the opportunity of a just transition to a regenerative clean energy economy – along with the dignified work, wellbeing, and shared wealth that it offers. Whatever our planet's outcome – from catastrophe to justice or somewhere in between – it is not inevitable. The generation alive today will determine not just the temperature of the planet that future generations will inherit, but the level of justice or injustice that they will experience.
We hope this Workbook contributes to this social and political discourse for advocates and policymakers by demystifying what energy justice is and how we can achieve it through policymaking. Our effort to propose a definition for energy justice, and a tool to operationalize it through the Energy Justice Scorecard, is just one part of a vast and ongoing movement and dialogue to achieve energy justice, environmental justice, climate justice, energy democracy, and more. It is our hope that this Workbook serves as a vehicle for brainstorming policy campaigns and positions, a practice guide for engaging in policymaking, or simply food for thought and conversation. The more we can visualize responding to our interconnected crises of inequity and climate change in a transformative manner, and the more we can paint a picture of how we get there, the more we convert hope to reality.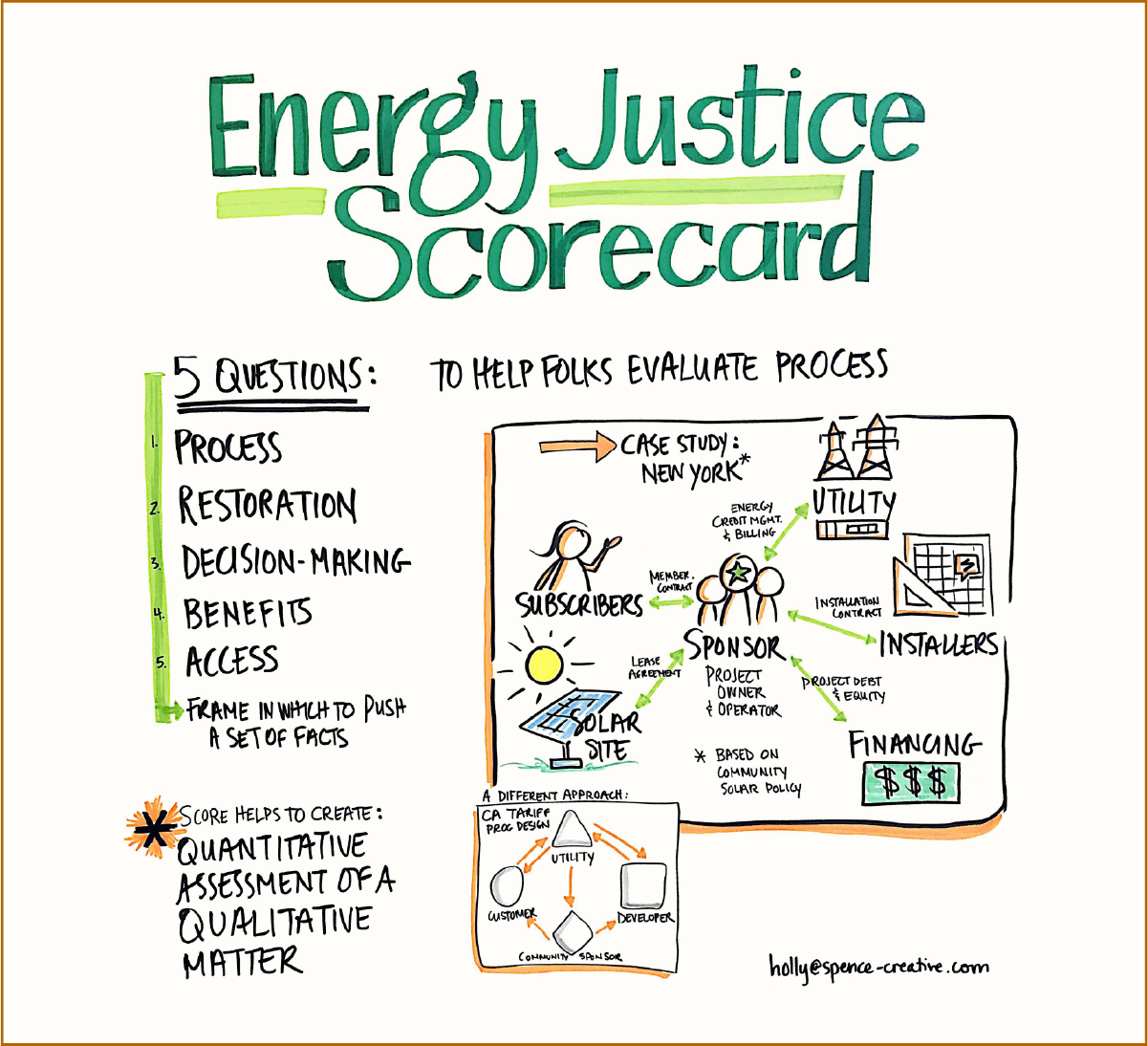 Photo Credits (in order of appearance)
1) Spence, Holly. "Energy Justice Scorecard visual notes." 2019. JPEG.