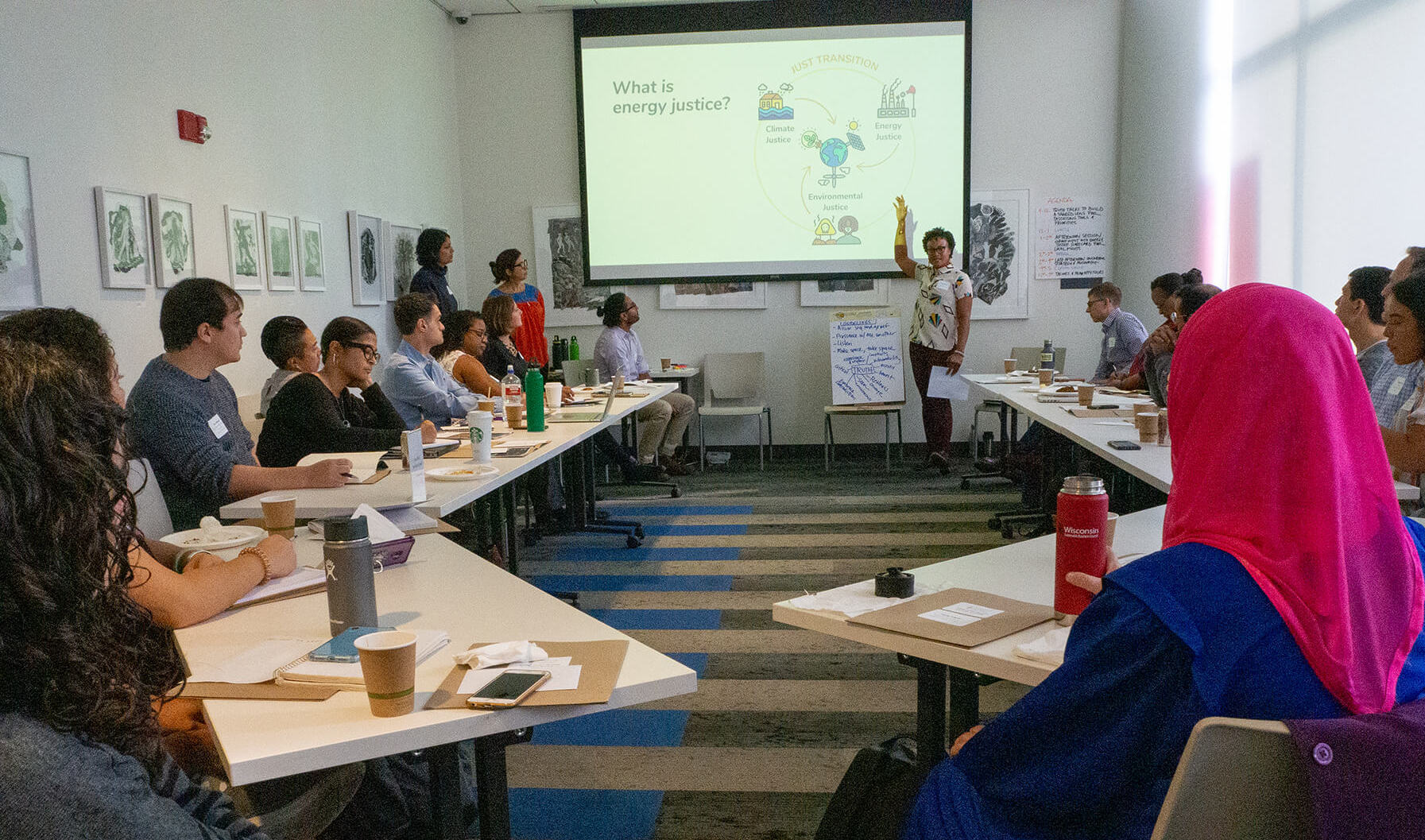 Get concrete tools to advance energy justice in your community 
Join the co-founders of the newly-launched Initiative for Energy Justice (IEJ) for an interactive webinar discussing energy justice, IEJ's recently launched Energy Justice Workbook, and the Energy Justice Scorecard.
When: January 23, 2020, 4:00 pm Eastern Time
Where: Zoom Webinar
We hope to see you then, and please spread the word!
Shalanda, Subin, and Shiva
Update: This event has passed. Please find a recording below.